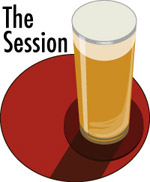 Welcome to The Session #118. I'll be the host today, inviting a few guests and picking some beers. As you may recall the theme is pretty simple:
If you could invite four people dead or alive to a beer dinner who would they be? What four beers would you serve?
We played this game here in a slightly different way almost exactly nine years ago. I think the results made for some interesting, even educational, reading, which is one of the reasons The Session has been around for 118 months, right? The choices certainly were diverse, with more musicians picked than brewers. Only three guests were invited to more than one dinner — Michael Jackson, William Shakespeare, and Martin Luther.
Now that it's a Session topic, and to be honest the Session doesn't glow like it once did, who knows? Details about participating at the end, after I get the dinner invitations posted and we go beer shopping.
Guests
Mark Kurlansky, because he wrote 1968: The Year That Rocked the World, which we'll soon be talking about because it will have been 50 years ago and we'll surely be making comparisons between 1968 and 2018.
Katharine Hepburn. For many reasons — she's Katharine Hepburn; that should be enough — although it turns out there is a 1968 connection. She was in "Guess Who's Coming to Dinner." And there's another book I'm happy to return to that wraps up in 1968 (with the Oscars): Pictures at a Revolution: Five Movies and the Birth of the New Hollywood. GWCtD was one of those movies.
Joseph Hartmann, who founded the Eagle Brewery in San Jose, California. Because if we are going to talk about 1968 we are going to drink maybe the most interesting beer brewed in America in 1968 — Anchor Steam. According to family history, Hartmann brewed steam beer from the get go, which would been 1853. This is not the time for me to ramble on about the topic, but one of my greatest frustrations in writing Brewing Local was not being able to nail down when steam beer became steam beer. I'm not disputing what you'll find written pretty much everywhere — that brewers in California fermented their beer with lager yeast at warmer temperatures than elsewhere as early as 1850. But they didn't call it steam beer, at least on any printed pages I've found. They called it lager. The term "steam beer" does appear in literature until the 1880s. So I'm bringing Hartmann back from the dead to tell us when they started to call the beer steam. And when they started using clarifiers (shallow tanks that looked like coolships but weren't exactly). Sorry. Obsessed.
Brandy Clark. Because this song. It feels like it should be part of a conversation about 1968 and 2018. And there is this brilliant line, "She smokes a cigarette out by the loading dock/ And tries not to pick the polish off her nails." Can you tell me something more about a person with so few words? It has been suggested "Brandy Clark is country music's great lesbian hope" and she co-wrote Toby Keith's "Drunk Americans." At least one of those things seems important.
Dinner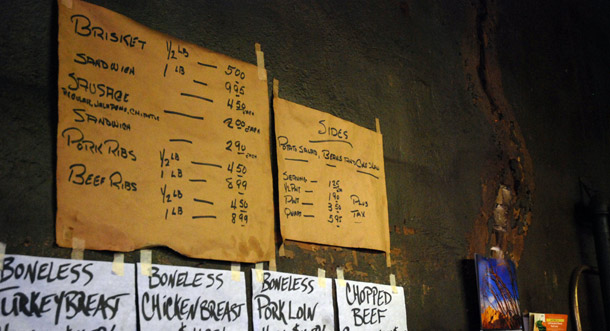 We're here for the conversation, so let's order some food, beer and get to it. Dinner will be at Louie Mueller Barbecue in Taylor, Texas, with beer they don't actually serve there. Maybe the smoked meat is better at Franklin Barbecue in Austin or Snow's in Lexington, but maybe not. Neither has the patina of Louis Mueller. Brisket and smoked sausage, please. And for sides? Those come from Sugarfire in St. Louis, the one on Olive. They post the daily choices on Facebook.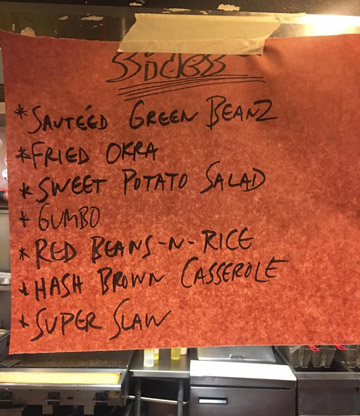 Here are today's options. I think they'll do.
Beers
(From San Francisco, St. Louis, St. Louis, and, wait for it, St. Louis.)
Anchor Steam. Representing 1968.
Urban Chestnut Stammtisch. Call me a broken record. A bright, properly hopped pilsner. Works with conversation, with smoked meat or fried okra.
Civil Life Brown. Another conversation friendly beer (I already said it would be at Louis Mueller, but 'd be OK with hauling in the meat and sides and drinking right at Civil Life — no matter how conversation friendly you think this beer is it become more so at the pub).
Schlafly Oatmeal Stout. Dessert. This beer is substantial (5.7% ABV) but will leave you capable of conversation. We've got our share of stand-in-line-to-buy beers in St. Louis that also make a great dessert, but are, well, boozy. And I really want to hear what Joseph Hartmann and Brandy Clark have to say to each other.
The wrapup
If you choose to host a dinner of your own, please be sure I know about it, so I can include it in a roundup next week. Drop me an email with a link or post one in the comments. If you don't have a blog, feel free to list four guests, four beers and a food menu in the comments here. Or entertain us with a series of tweets. Martin Luther is counting on you to cast the tie-breaking vote.