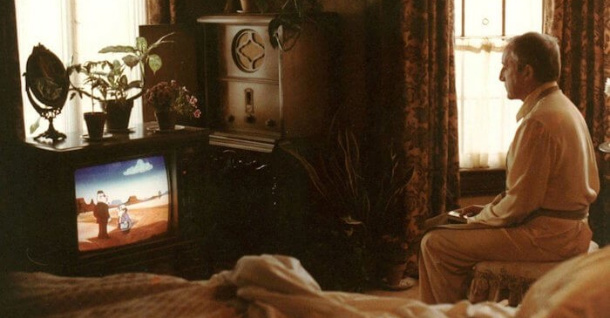 I like to watch.
Daria and I spent much of July 3, 1995, at Seaside Heights, N.J., on the beach and on the boardwalk. On the way back to Daria's mom's house we stopped at Antones in Cranford. It was (was being the operative term, because it was sold in 2008 and converted into an Irish theme pub) a tavern with a wide range of beer and frequented by people who lived and worked nearby.
The regulars played NTN (trivia) and we once saw a couple in a booth picking out wedding invitations. On this pre-holiday Monday these regulars filled almost every stool at the horseshoe bar. They were watching the 6 o'clock news and the weatherman was warning viewers of the danger of sunburn under clear Fourth of July skies.
"What's UV-9?" one drinker asked.
"It means I have to wear my sunglasses in here tomorrow," another answered.
Three years ago, I spent a couple of hours in Riley's Pub, a St. Louis neighborhood establishment, taking notes for a gathering of The Session hosted by Boak & Bailey, scribbling down observations, speaking nary a word other than to order beer.
It's what I do. I miss it.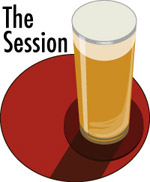 We said goodbye to The Session a year ago December, but Alistair Reece has summoned us for a special Quarantine Edition. He poses several questions, including "what has become your new drinking normal?"
Normal, what a concept. We live in Atlanta, Georgia — Georgia undoubtedly being the seven letters your eyes focus on. Things are not going to end well for many people in this state. That doesn't mean everybody has to act stupidly. Most restaurants and brewery taprooms in Atlanta chose not to reopen at this time. Monday Night Brewing shared the results of a poll that indicated that three quarters of beer drinkers would not consider heading to a taproom before June.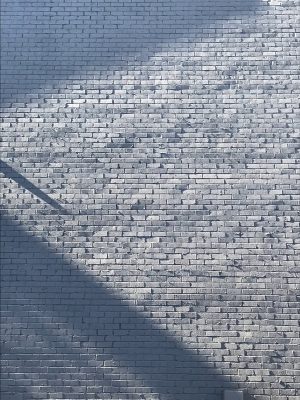 For Daria and I, the old normal on a Friday was to eat and drink at a locally owned restaurant, quite possibly a brewpub or taproom. The last time we did that eight weeks ago we had dinner and beer at Best End Brewing, then stopped at nearby ASW Distillery for an after dinner drink.
The windows there look out on the fire pits at Monday Night Garage, one of two brewery taprooms flanking the distillery. We watched people come and go, some with children who dashed happily about outdoors. We saw animated conversations, although we couldn't hear what was being said (eavesdropping makes observing better). It was a good normal.
This Friday, as we have every Friday since, we'll continue to eat local and drink local. I will walk to Fox Bros. Bar-B-Q to pick up dinner and on to Wrecking Bar Brewpub, which recently canned a pilsner made with hops from the Seitz Farm in Germany. We'll dine on our back deck, listen to music (as well as the occasional train rumbling buy, though MARTA is running less often now) and watch the shadows track across the bricks on a neighbor's house.
The new normal is also a good normal, but I'm ready for another normal. One that looks more like the old normal.