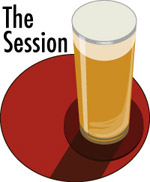 Four thousand, two hundred and ninety nine days after I hosted the first Session one March 2, 2007 it comes to me to host what presumably will be the last on Dec. 7.
There was no exit strategy when I suggested this monthly gathering, but it was hard impossible to imagine it would still be going more than 11 years after 29 of us blogged about stout. Or, even using the Great American Beer Festival style guidelines, that there would be new styles to write about. But, a) we will depart without considering Brut IPA, and b) the topic each month turned away from specific styles long ago (only sometimes turning back).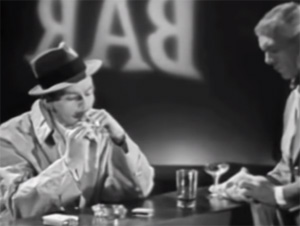 When Jay Brooks and I exchanged emails about the topic this month I flippantly suggested "Funeral Beers" seemed appropriate. You can call it "Last Beers" if you'd rather not think about how your friends might toast you when you no longer are participating. Or "One more for the road"* because that has a soundtrack.
Pick a beer for the end of a life, an end of a meal, an end of a day, an end of a relationship. So happy or sad, or something between. Write about the beer. Write about the aroma, the flavor, and write about what you feel when it is gone.
Add a link to your post Dec. 7 in the comments here, on Twitter, Instagram, Facebook, wherever. I'll give stragglers a couple of days and post a roundup Dec. 12.
*Yes, I know, the song's title is "One For My Baby."