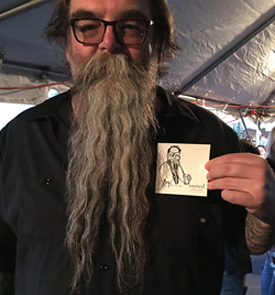 I apologize, because what follows is strictly American hop industry inside stuff. But I've reached the hops section of Miracle Brew: Hops, Barley, Water, Yeast, and the Nature of Beer, which has left me a bit giddy.
In the introduction, Pete Brown writes, "I've made it very easy for you to dip in and read first about the ingredient that interests you the most, which is probably hops, but I wouldn't recommend that." So I started with barley, read about water, and now I'm surrounded by hops. And page 245 a bigger-than-life character is introduced. Pete never gets around to using his name, but industry types will recognize who it is immediately. And the whole exchange makes me laugh.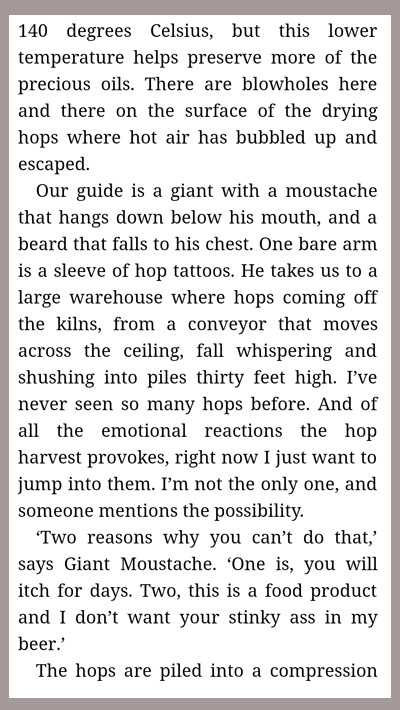 If nobody adds the name in the comments I will in the next day or two.
While you are here, a reminder you might want to sign up for Hop Queries, a newsletter that should appear in your email box once a month. It will contain more useful information than the identity of Giant Moustache.