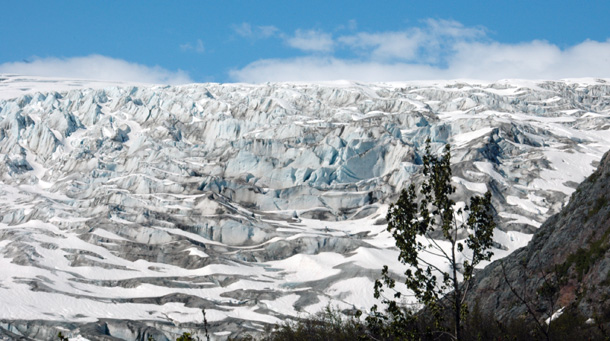 Smoked Porter is the first beer from Alaskan Brewing Company that I ever drank.
In Twilight of the Gods, author Steven Hyden writes, "The experience of discovering an artist after he's built a body of work is much different than following an artist as that work is created in real time. For people who grew up with (Paul) McCartney, it's the hits that matter, because those are the songs that soundtracked your life. But if you come to an artist later, after all that music is released and initially assessed, the perspective often skews away from hits, which seem overfamiliar, and toward the lesser-heralded gems, which are fresher."
The other day, I thought about these things in the context of considering flagship beers while looking over the pretty decent beer selection at our local Kroger grocery store (in Atlanta). We all come to a brewery's beers at a different time in their history and a different time in our own histories. Our Kroger sells just one Victory Brewing Co. beer, Golden Monkey, a 9.5% ABV Belgian tripel. If I hadn't read Bryan Roth's story last year I would not have known that for several years Golden Monkey, not HopDevil IPA, has been the brewery flagship, the best-selling beer that introduces new customers to Victory.

My introduction to Victory was Brandywine Valley Lager at Cannons Pub in Allentown, Pa., 825 miles into a long day of driving that wasn't yet finished. It was exquisite, but in 1996 it was not something beer enthusiasts were going to embrace as a flagship. I never had Brandywine Valley Lager (by that name) again, although it returned to life as Victory Helles. I wish Kroger sold that beer.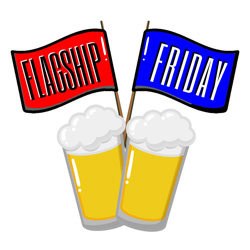 I'm writing about this because Jay Brooks and Stephen Beaumont have set out to build on #FlagshipFebruary with #FlagshipFriday. Today, you are welcome to join in the conversation, in whatever way you wish, about Alaskan Smoked Porter, which I consider a flagship even if it isn't the brewery's best-selling beer. I tasted it first in Denver, at the 1993 Great American Beer Festival. It came to mean something more when we later visited Alaska.
As I wrote in Brewing Local, the balance — and sometimes tension — between man and wilderness in everywhere in Alaska, including within the beers of Alaskan Brewing. Smoked Porter tastes of Alaska. It is made with malt smoked over alder wood, the only true hardwood in Southeast Alaska, used for centuries by the native Tlingit to smoke fish.
It smells like a walk on a Juneau beach when bonfires are glowing, a pungent whiff that lingers beyond the finish. Oily texture adds to chocolate richness on the tongue, striking a familiar balance with char flavors of dark burned fruits.
Alaskan co-founders Geoff and Marcy Larsen decided to make the beer about two years after Alaskan opened in 1986. The brewery and Taku Smokeries were both startups in the industrial area north of downtown Juneau known as Lemon Creek. At the end of each work week the principals would get together for beer and smoked salmon, and sometimes watch Cessna airplanes land on the road between their two businesses. They decided they needed a beer with a fuller flavor than Alaskan Amber to stand up to the fish. Marcy Larson did the research and discovered that Alaskan breweries at the end of the 19th century brewed porter using colored malts they kilned themselves over wood fires.
Since Taku had a smoking facility and plenty of alder wood it wasn't hard to connect the dots. Alaskan later bought Taku's facility and equipment when the smokery moved to bigger quarters, and the smoke in Smoked Porter continues to come from right beside the brewery.
The beer long ago established itself as a classic, winning 19 medals at the Great American Beer Festival. Even before it captured the first one, Michael Jackson drank the Smoked Porter along with boiled Alaska King Crab, a side of smoked Chinook salmon, a large packet of Philadelphia Cream Cheese, and a loaf of sourdough bread in an ice field north of Juneau.
Bottom line, it is a beer best paired with Alaska itself.