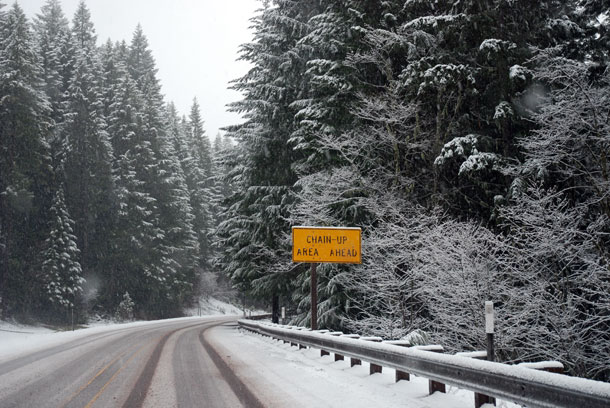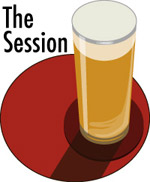 The theme for The Session #108 today is "Snowed In!"
We didn't get a lot of snow when we lived in New Mexico — after all, it is the high desert — and we don't get all that much now in St. Louis. If you can walk to a brewery in 20 minutes you are not snowed in.
But I can see where host Jon Abernathy is coming from. The top photo was taken on a drive from Corvallis, Oregon, to Bend, where Jon lives, in late March. It was raining in Corvallis.
The photo at the bottom was taken in Durango, Colorado, less than a four-hour drive from our NM home when it wasn't snowing. On the weekend this was taken it had been a harrowing drive north on a Friday, but on Saturday about three feet of snow that had fallen in the previous five days awaited. Daria and Sierra put on their skis. I put on snowshoes. Nice work if you can get it.
Later we drank Modus Hoperandi IPA and Steel Toe Stout from Ska Brewing. They pair well with snow.