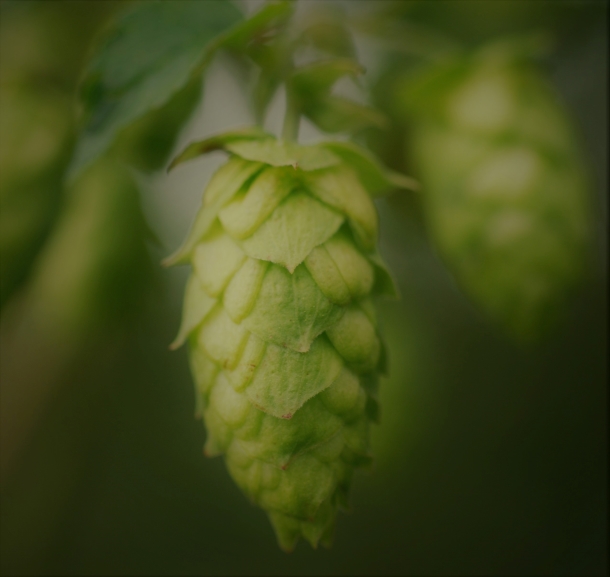 When a new hop variety is given a name these days many brewers have a good idea what she will smell and taste like in beers because 10 years or more may pass before a seed turns into a plant that farmers and brewers can trust. Many breweries will have participated in trials to evaluate the hop.
A name is the final step, but an important one. When Yakima Chief Hops offered HBC 291 for sale in 2016, just months before the Hop Breeding Company named her Loral, they included a disclaimer: "Due to the experimental nature of these varieties, it is advised that brewers do not build a specific brand based on these hops. At this time, we recommend using these varieties for one-off or seasonal brews."
The most anticipated new name this year is whatever HBC is calling HBC 692. Releasing the name is an event is on the calendar (Sept. 9, 9 a.m. PST) for Yakima Chief's virtual hop harvest. HBC 692 is a daughter of Sabro and depending on who is describing the aroma and flavor is packed with "grapefruit, floral, stone fruit, potpourri, woody, coconut, and pine." She is a high impact hop, bound for plenty of hazy IPAs.
There are many other IPA-friendly varieties brewers are just learning or will soon learn the names of, but not all of them will produce beers that "smells like your cat ate your weed and then pissed in the Christmas tree." (Full credit for that description goes to Bell's vice president of operations John Mallett.) Three examples:
– Hopsteiner has named experimental variety 04190 Contessa. She is an offspring of Fuggle and Cascade (which itself is an offspring of Fuggle). European brewers have given her high marks for "quality of bitterness," a trait hard to define but easy to appreciate. You'll recall that quality of bitterness has been linked to alpha/beta ratio, with research suggesting a ratio of less than 1 results in a finer bitterness. With 3-5% alpha and 5-7.4% beta Contessa's ratio is well below 1.
A press release says Hopsteiner chose the name to draw attention to her elegance, because contessa was a title given a woman of nobility.
– The Association for the Development of Hop Agronomy, formerly known as the American Dwarf Hop Association, is probably best known for Azzacca, which is bold, tropical and IPA-ready. In contrast, ADHA-1940 is described as "our American noble, similar to Styrian Golding and Willamette." It will have a name by the time harvest is over. "This hop has been best described as being mild, sweet and spicy with a strong noble character and slight citrus, with a brightness that translates to a clean, low bitter beer," writes Megan Twomey at ADHA. So check out the alpha/beta: 3.5-5% alpha, 3-4% beta.
– Indie Hops founder Jim Solberg calls the second hop likely to come out of the Oregon breeding program his company has funded a "New World Noble." (Notice a theme here?) Indie commercialized the first, Strata, in 2018 and it has found its way into plenty of IPAs. Solberg expects growers will harvest about one million pounds of Strata this year and 1.7 million in 2021. That would be more Willamette than farmers grew in 2019.
x033 advanced to the final commercial trial phase last year, so will have a small harvest this week. She still has more to prove. Although Solberg draws a comparison to Bavarian hops, he says x033 is not as spicy and grassy, instead leaning toward floral and fruit, with a background of sweet hays and spice. Her mother is Sterling, her father is from Germany, her alpha is low (5%) and beta high (10%). (Again, notice a theme?)
"Matt (Sage, Indie's brewery ambassador) was excited early on by the way pilot beers with this hop made us feel like we had just dived into a mountain stream swimming hole on a hot summer day," Solberg wrote via email. "For a while we nicknamed this hop The Blue Pool after a very crisp swimming hole in the Cascade mountains a little west of Bend."
Want more hop knowledge delivered to your email inbox? Sign up for Hop Queries. The monthly newsletter is free.