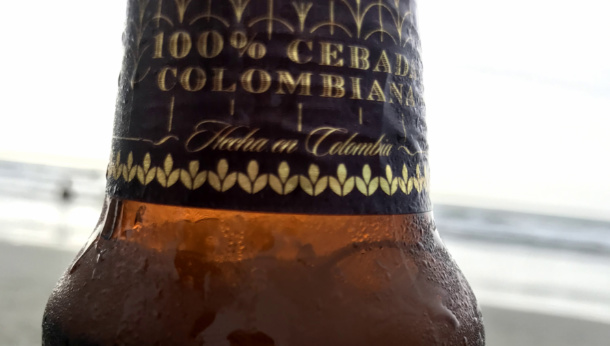 05.06.19 BEER & WINE LINKS
Greetings from Cartagena, Colombia. I'm here to judge beer and talk about beer. Before boarding a plane Sunday, I slapped together a few things, including plenty of tweets, for you to read.
– The strange dominance of Irish stout in West Africa.
– A porter story, for history nerds and pedants.
– You knew this. "People like the way coffee and alcohol make them feel."
– Check out the titles of these term papers.
– Is it beer, wine or cider?
– On writing. "Question everything" and "do not mistake your own opinions for facts."
FROM TWITTER
"We spent all this money on a coolship and we still pitch cultures, but it looks great on Instagram"

— Jenny Pfäfflin (@jennypfafflin) May 1, 2019
Ha! I think I will bring my moral objection to standing in line for beer with me to the grave. Meanwhile, I'll be at the bar…

— The Beer Nut (@thebeernut) May 2, 2019
Thread.
My sock is getting too old for this shit. pic.twitter.com/vcrYAHRtvF

— Uncle Randy (@Randy_Mosher69) May 3, 2019
I had to unmute you to see this

— David Berg (@schellbrewer) May 3, 2019
Beer would be a great flavor to make a beer.

— Nasser Wantanabe-Flores (@FortHoister) May 1, 2019
Me, alone in a brewery, at 10 am. With my reputation. What were they thinking of? pic.twitter.com/q9f4xGsGej

— Ed Wray (@TheBeerFather) May 4, 2019
MORE LINKS
ReadBeer, every day.
Alan McLeod, most Thursdays.
Good Beer Hunting's Read Look Drink, most Fridays.
Boak & Bailey, most Saturdays.