09.30.19, BEER & FERMENTATION LINKS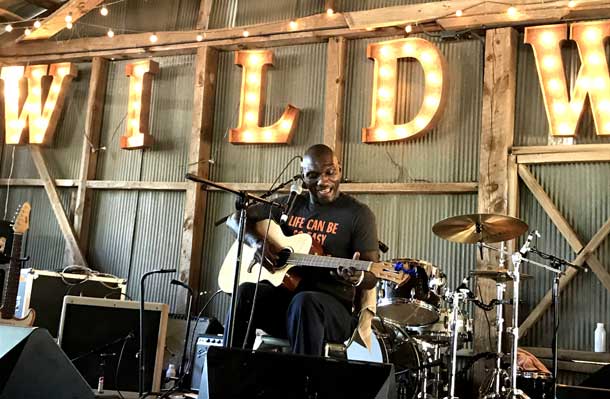 We spent Friday through Sunday listening to live music at a delightful festival south of Athens (Georgia). It was terrific. Cedric Burnside, pictured above, was particularly excellent. Here are links to some excellent beer reading.
1) Ambitious Brew! Revised!
Highly recommended. *****
2) Tracing the Origins of Beer Language, from Michael Jackson to Emojis.
I'll have more to say about this soon, perhaps Wednesday.
3) The Original Originals — In the Czech Republic, the Budweiser War Opens an Eastern Front
4) The Coziness of a Belgian Cafe.
5) Now Rising to the Top of the Beer World: Foam.
6) Start drinking up now, please.
7) Thirty Years of Beer at Pike Brewing.
8) Why Oh Why Is the Good Beer Guide Still Getting British Beer Styles So Totally, Shambolically Wrong?
9) German Court Says a Hangover Is an Illness.
WINE
10) The mysterious and not fully understandable wine defect popping up in natural wines: mouse.
The beery companion: Cereal Killer — Why THP is Bad for Beer and What You Can Do About It.
MORE LINKS
ReadBeer, every day.
Daily newsletter: Inside Beer.
Alan McLeod, most Thursdays.
Good Beer Hunting's Read Look Drink, most Fridays.
Boak & Bailey, most Saturdays.