02.18.19, BEER AND WINE LINKS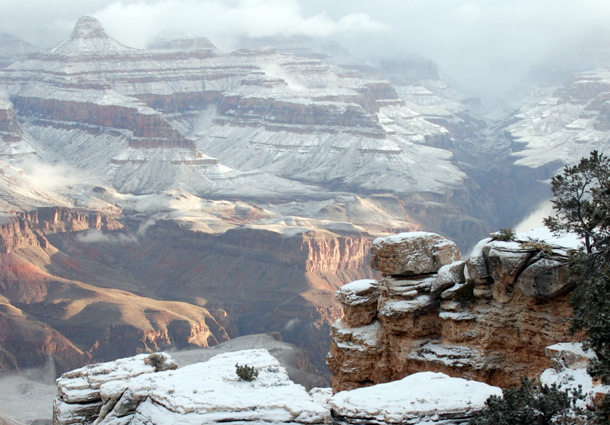 We headed to Arizona and the Grand Canyon for the weekend that just past, so most of these links were compiled early Friday before we boarded to plane from Atlanta to Phoenix. Call this Links Lite, lighter still on musing.


– Working Class Heroes — Anchor Brewing Employees Seek Rare Industry Result: Unionization
– 'America's first craft brewery' attempts to unionize

– Portland's BridgePort Brewery Has Closed After 35 Years
– Fred Eckhardt and the Columbia River Brewery (BridgePort), 1984-1985
– Bridgeport Brewing: Anatomy of a Disaster
– BridgePort Brewing is closing; analyzing the failure


– Why does Anheuser-Busch keep denigrating its ingredients?
To this one I have to offer a comment. The question in the headline is certainly fair. But I would not equate what MillerCoors expects hop extracts to deliver with what smaller breweries are targeting. For one thing, smaller breweries do not generally use only extracts. A bit from For the Love of Hops:
Glycosidically bound flavor compounds in hops contribute to the complex aroma and flavor matrix. Glycosides originate from a protective mechanism of plants and consist of two parts, one a carbohydrate molecule and the other a nonsugar component called aglycone. In hops different aroma compounds act as aglycones and are variety dependent. Unlike essential oils some of these glycosides survive the vigorous wort boiling process. Combined, their parts are odorless and nonvolatile (so they cannot be analyzed using gas chromatography), but various yeast strains cause individual cleavage of glycosides, freeing the aromatic component and adding to what is called kettle hop flavor.

Much of the early research related to glycosides was conducted at Miller Brewing, now MillerCoors, which brews many of its beers using only hop extracts. Carbon dioxide extraction separates hops into the lupulin gland fraction and a lupulin-free solid. Miller discovered that a beer made with only CO2 hop extract, which did not contain glycosides, lacked kettle flavor. "We think true kettle hop flavor is a product of yeast and hops," said Pat Ting, a chemist who began working at Miller in 1978 and retired in 2011. "Sometimes it can be similar to hop oil flavor, but it's not exactly the same."

He paused, looking for the best way to describe how it is different. "Crisper," he said. "People usually cannot describe a hoppy flavor. They associate hop flavor with hop oil content, but that is not what they describe."

Among the many hop patents Miller owns are ones for isolating glycosides from the vegetative part of the hop cone and from the hop plant itself. Brewers who use only CO2 hop extract and downstream products may find they need a "glycoside addition" for kettle hop flavor. That flavor occurs naturally in conventionally hopped beers.
RUBBERNECKING (IN CHRONOLOGICAL ORDER)
– . . .The Hell? The Sexist & Asinine Ramblings in Great Lakes Brewing News
– Publisher's Odd Anti-#MeToo Rant Raises Question Of How Writers Should Cover Beer
– Widely derided craft beer article was satire, author insists
– Brewing News Co-Owner Bill Metzger Will Resign After Publishing A Strange, 'Satirical' Sexist Rant
– That's Not My Craft Beer Community
WINE
Keeping faith with wine
Because "what happens if you lose your faith in wine beer and reject any explanation that is not supported by cold, hard science?"
FROM TWITTER
So two macro brewers fight and we get a spotlight on the agriculture that brings beer to the glass on a national scale. But keep telling me how 'us' vs 'them' is forwarding craft. https://t.co/je7znwRp2y

— joshchapman (@joshchapman) February 14, 2019
MORE LINKS
ReadBeer, every day.
Alan McLeod, most Thursdays.
Good Beer Hunting's Read Look Drink, most Fridays.
Boak & Bailey, most Saturdays.