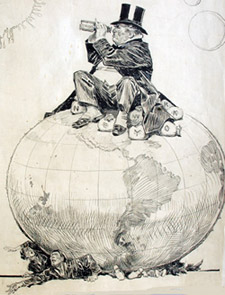 When I read stories about beer and when I talk to brewers and brewery types I have I have this little list of personal hot button topics. (It's me; you may not care.)
One is what's local about beer and does it matter? Another is the danger that beer could become an elitist drink ala some wine. I won't bore you with all of them.
Tomorrow a link about local. Today I suggest you read Pubs and Class from Boak and Bailey. Interesting on many levels, including why people would go to pubs, the importance of community, etc., and comments that certainly add to the conversation.
But don't overlook item No. 1: "It costs too much." Goodness knows I've typed enough words here explaining why I think you should be willing to pay "more" for beer. Defining "more" being the challenge, of course.
The fact is that the price of beer, again depending on how you define "more," makes a difference to many drinkers. And you are being a snob if you discount that.