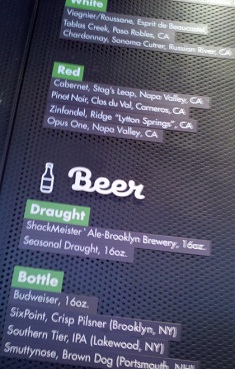 Think you know where in the beer world this photo was taken?
Please leave your answer as a comment.
This one should not be too tough, despite my slightly blurry effort using the camera in my phone. But if you can't read the last item under Red Wine that really is Opus One.