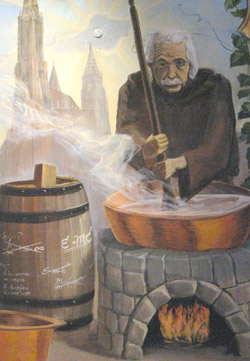 Ron Pattinson started it: "Innovation. I'm starting to truly loathe that word. Especially its inappropriate use in relation to brewing. And the subtext that, by definition, "innovation" is a good thing. I'll be honest with you. I don't want innovative beer. I want tasty, refreshing beer."
So Alan McLeod asked: "When is enough enough? When is too much too much?"
And Stephen Beaumont answered: In Defence of Innovation.
What the heck are these two Canadians and a guy blogging from Amsterdam talking about? As Pattinson has written many times there's really little new in beer. Certainly not highly hopped beers, not strong beers, not beers flavored with herbs or flowers, nor beers laced with wild critters.
Can beers still be innovative?