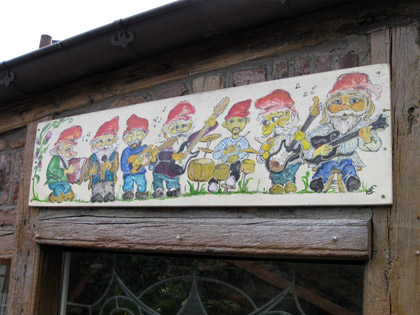 As Alan reported, Elle Potter has been sending out very nice personal invitations to bloggers who have not yet signed up to attend the third Beer Bloggers Conference next month in Indianapolis.
Way back when the BBC was picking the host city for the 2012 I recall indicating that I would attend a conference in St. Louis, Austin (because I told one of the potential local hosts I'd speak, they have barbecue and we can visit relatives) or Indianapolis (only 250 miles, more relatives, who might even let me bring a sleeping bag and toss it on the floor at Sun King Brewing). But then they scheduled it at a time we already have plans, making my decision easy.
However, since Elle wrote "having your feedback what might be keeping you from joining this year helps us as we grow with the beer blogging community's needs in mind" I took a look at the agenda. It's obviously a great party, and that's good enough reason to go. But I don't see much in those content sessions that might improve the quality of the content that appears here. Call me old fashioned but that's how I'd justify signing up for the party.
So my question for you, although I'm not sure I actually expect any answers, is what should beer bloggers learn in order to get better at blogging? Not better at making money from blogging, or at least scoring free beer. Not better at organizing beer events. Better at regularly publishing posts you want to read.
(OK, the photo has next to nothing to do with the post, but I was looking for a quick party image and this photo taken at the cafe across from the Achouffe brewery in Belgium filled the bill.)