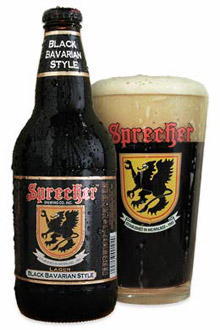 OK, we're not at the point that Time magazine has put 750ml bottles of beer on its cover and declared "Beer Is The New Wine." That would definitely be a jinx.
But when the business types start paying attention — as BusinessWeek does with "Micro Beers Brew Up Big Business" — I get nervous.
Particularly when there's every chance that 2008 isn't going to look all that great for "craft beer." In the next few months the totals from 2007 will come in and they are going to look great.
Don't be fooled. Things aren't that rosy. You've probably noticed that the economy could be looking better, and you might have heard a little something about beer ingredient costs skyrocketing with higher prices to follow. Not exactly a formula for double-digit increases in volume sales this year.
And if brewers hit that bump in the road what are business magazines and newspapers going to write?
In BusinessWeek we get just what you'd expect — a micro history of microbreweries and a list of beers to drink. Before we get to the latter I'd suggest you pass on history according to BusinessWeek and pick up the new All About Beer magazine (March 08 with bottles of beer and hunks of cheese on the front) magazine.
Lew Bryson's "The Real History of Beer" is, to use the word of the week around here, more "authentic."
Now the list of "America's Best Craft Beers" (according to Nick Passmore and BusinessWeek):
Alaskan Pale
Anchor Liberty Ale
Anderson Valley Boont ESB
Breckenridge 471 IPA
Full Sail Amber
Ommegang Abbey Ale
Ringwood Old Thumper
Rogue Shakespeare Stout
Sprecher Black Bavarian
Stoudt's Scarlet Lady
Not to pick on BusinessWeek, but the Black Bavarian is looking anything but black because they used a picture of Hefe Weiss (that's why the photo above features the real Black Bavarian).
Fact is this is fine list and I'm glad they noticed.
Just a little nervous.