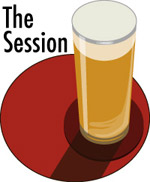 So are we talking #964B00 or #8B4513?
In his post announcing the topic for the final episode of The Session's 10th season would be "brown beer," host Joe Tindall wrote, "to refer to a traditional bitter as 'brown' seems to suggest it belongs to a bygone corduroy-trousered era." An American would not write that. The last time traditional* brown bitter beers roamed these parts the Republicans were the party championing civil rights. In case you hadn't noticed The Session has become more international than when it began 10 years ago, and contributions from across the Atlantic a) give us a different perspective and b) often arrive along with the sun here.
A few highlights:
– In "discourse of modern beer 'Brown' has become a inexplicably maligned descriptor."
– "Is there someone else in the room with you right now? Ask them to tell you, without over-thinking, what colour beer is."
– Andreas Krennmair provides a recipe for a Bavarian dunkel beer, but allows that "the resulting beer may not be cool, neither in the hip beer scene nor in the conservative Bavarian beer culture."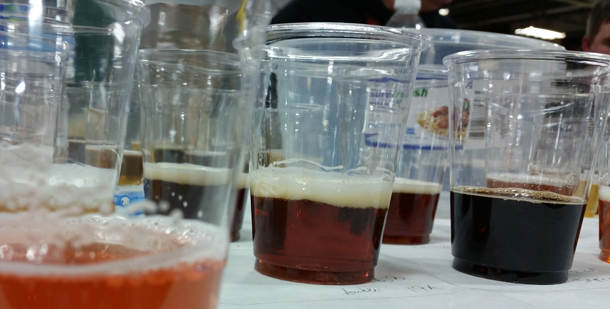 I'm surprised nobody has asked "What can brown do for you?" but that is was mostly an American thing and the day here is young. I might not be thinking about this in the right way. I understand the definition of "brown ale" and the variants, but I don't think "I'll have a brown beer" when I am considering what to drink next. Whatever brown brings to a beer is part of a matrix.
So I quite like one thing what Bottled Roger wrote: "The color brown is a study in contrast. It is the hue and tincture of earth and soil, wood and bark, hair and flesh." Those can be good things in beer.
*****
* Yes, there were beers that were brown and bitter, but not what the British would call a proper bitter.