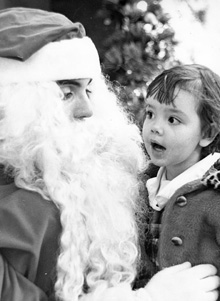 Jay tagged me, but I must — as in all things — blame Alan.
The background: Dave Turley tagged Jay Brooks in the "7 Things You May Not Know About Me" meme. He bit. Now I'm supposed to tell you seven things you don't know about me and then tag fifteen other people. Well, so far I've thought of three things about me, two of which are the true, so because I like Jay I'll break my personal "no memes" rule and push ahead.
But, in part because Jay already tagged most the people I'm willing to be mean too I'm choosing just one. Joe Rhodes, Mr. Trapipsahton, because why ask the question unless you are prepared for answers that will truly revolt you?
SEVEN THINGS
1. I have thrown up in every state in the country.
2. My name is spelled H-I-E-R-O-N-Y-M-U-S, a fact which has escaped too many magazine editors and people who write me checks.
3. My first pet's name was "Bones." Oops, I think I just gave you access to my bank account.
4. I invented the Internet. My uncle was a senior author of the Iowa Tests of Basic Skills (you old enough to remember that annual ritual?).
5. I'm pretty sure I've see "Two for the Road" more than any other movie, but I've never sat through "Forrest Gump."
6. I am Santa Claus.
7. We are moving to St. Louis. Perhaps I should have posted this on Facebook seven months ago, but I didn't get around to it.
Let's hope Joe gets back to us.