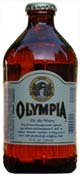 This is the sort of "blast from the past" we all should appreciate.
The Olympian reports that Fish Brewing has revived the tradition of blowing a steam whistle at 5 p.m. to mark the end of a workday, just as the Olympia Brewing Co. did for years in nearby Tumwater.
The Olympia brewery whistle last blew with its full-blown authority June 20, 2003, and then was donated to the city of Tumwater by brewery owner/seller Miller Brewing Co.

Tumwater officials were reluctant to sell or lend the whistle to the Fish Brewing Co., so about six months ago, the Fish brewers scraped up $1,000 to buy their own brass whistle. It used to blow at a Tacoma plywood plant.

Without any fanfare, the brewery employees mounted the whistle on the brewhouse roof, connected it to the steam boiler, rigged up a pull chain in the boiler room and started tooting it for five seconds at 5 p.m.

"The brewery was boring without the whistle," Fish chief executive officer Lyle Morse said in jest the other day as 5 p.m. drew near.

On some days, brewery employees go across Jefferson Street to the Fish Tale BrewPub and bring a patron over to blow the whistle.
Probably not good business for Fish to begin bottling some of its beers in the famous "stubbies" Olympia used to use (pictured above). Not certain it might make the guys at We Want the Olympia Beer Stubby Back would be happy (they likely want Olympia inside the bottle), but it sure would be interesting.