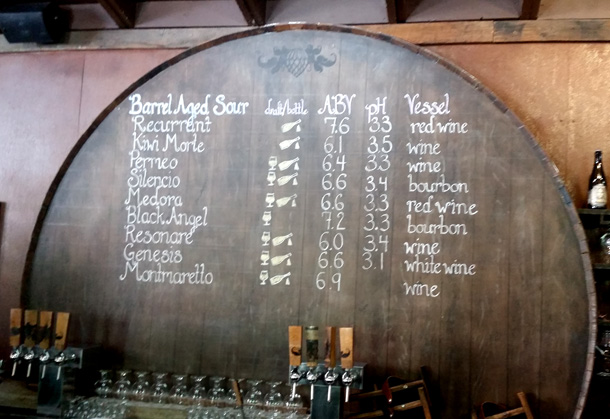 This beer menu board at Wicked Weed Funkatorium in Asheville, N.C., should look familiar, but not quite the same. That number following the alcohol by volume is the pH, not the IBUs (International Bitterness Units) you see elsewhere. A useful bit of information for beer drinkers, one indicator of how sour a beer might taste.
What might the downside be? Brewers pushing pH levels lower just so they can (or maybe because they don't know any better). Kinda like previous IBU wars. (See New Beer Rule #2.)
American Sour Beers author Michael Tonsmeire made the danger clear Saturday during the Asheville Homebrewers Conference when he made it clear he said brewing a beer with the lowest pH is like making an IPA with the most IBUs.