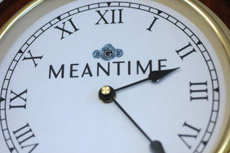 Meantime Brewing Company in London has signed a £5m deal with the Greenwich Foundation to excavate, renovate and recommence brewing at the Old Royal Naval College.
"London is the home of India Pale Ale, Porter and Stout but – in time honored British tradition – we have allowed this rich heritage to be forgotten," Meantime brewmaster Alastair Hook said for a press release.
"The pubs and breweries in our capital were once the envy of the world and in terms of commercial, industrial and social importance their impact was immense. The brewery exhibit and Meantime brewhouse, along with the cellars and bar will do everything possible to recapture and present the visitor with the full glory of this fascinating age."
There was a brewery on the site of the Old Royal Naval College from 1717 until around 1860. Its function was to supply the retired and injured seafarers, inmates of the Royal Hospital, with their daily ration of beer. The current building was constructed in 1831, substantially altered in 1843 and subsequently all but demolished.
A press release states, "Meantime will produce its own London Porter that will replicate the beer produced by the brewery in the early 18th century." And, "The defining character of these beers would have driven by Brettanomyces yeasts and Lactobacillus and Pediococcus bacteria harbored in the pores of the wooden tuns used to store the beer. The beers would have been stored for a minimum of 12 months."
Meantime some time ago created mini-websites with the history of London Porter and
India Pale Ale, two of its beers that have been particularly popular in the U.S. market.
Well worth your reading time . . . and two beers equally worth seeking out.