Come Friday a bunch of us are going to write about stouts. The theme, class, is "Not your father's Irish stout."
Do we have to have a name, too? I'd like to get that out of the way, so I can help answer Alan McLeod's question Do We Love the Beer or Brewer? and track all the chatter Lew Bryson provoke with his post What We 'Owe' the Industry, which was followed by a lengthy discussion at Beer Advocate.
Particularly since I disagree with everybody.
So in the interest of speed I'm picking a name, but not insisting Alan use it when he hosts in April. When we have hosts use the same name two consecutive months that will be the official name. (Kind of like the kid in "A Thousands Clowns.") The danger, of course, is that it will become sport to keep picking different names.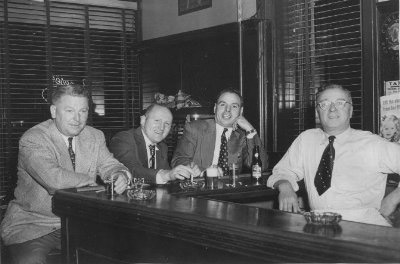 The name is …
The Session.
No.
Another Round.
No.
The Session.
Yes, The Session. Unless I change my mind before Friday.