Yesterday Jeff Alworth filed a dispatch from Bend, Oregon, headlined "American Palates: 82% IPA." He reported a definite lack of diversity at the brewery taprooms he visited, leading him to write, "The point of all this? Hoppy ales have taken over American brewing, and we're never going back." And, "When a country develops its own beer culture, diversity declines."
Perhaps this means Oregon is more advanced than we are here in the Midwest, because we have not yet developed a similar beer monoculture. (The caveat being, as Alworth points otu, that we are talking about everything outside of industrial pale lagers.) To make reassure myself I've rounded up what's on offer at six of the seven breweries within two and a half miles of our house.
I'm not saying where we live (near that small green park left of central on the map) is typical of St. Louis, Missouri, the Midwest, whatever; just telling you what's nearby. That Twitter asks if it should translate the menu board at Side Project Brewing from French or tweets from Urban Chestnut Brewing from German may be a sign we don't fit in quite anywhere.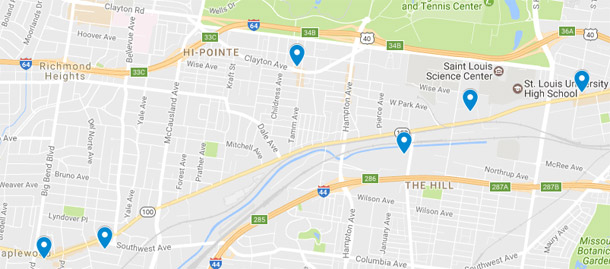 Urban Chestnut (on the right) is located three and a half miles from Side Project (on the left). Between them, reading left to right, are Schlafly Bottleworks, Heavy Riff Brewery, 2nd Shift Brewing and Modern Brewery. Urban Chestnut also operate its Urban Research Brewery across the street from the one marked here. URB is in a separate building and has its own brewing license, but the small system it not yet up and running.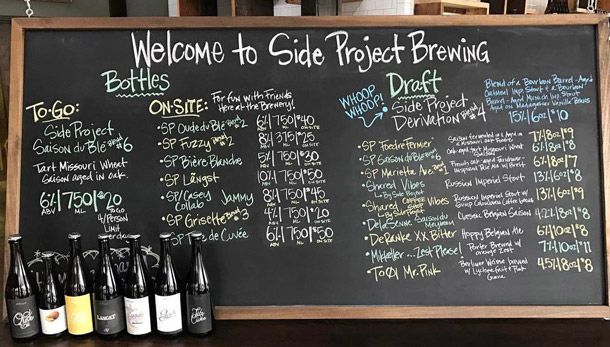 Side Project is only open on weekends. This is what was on tap last Saturday. Zero IPAs.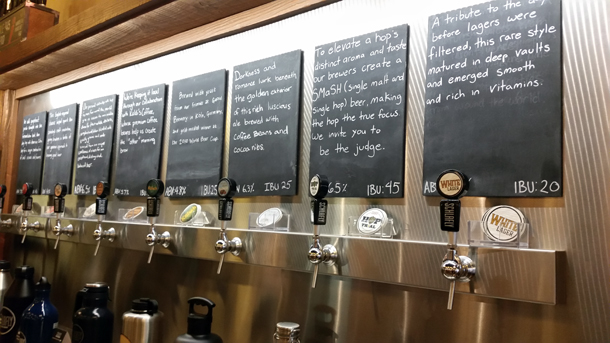 Schlafly has 15 beers and a cider on tap. The board with the list is not particularly exciting, so here are taps in the education/store area (across from the interactive beer wall). The draft list includes three IPAs, one of them black — the first in a series of IPAs that will include eight beers featuring 12 hops, nine farms and three countries.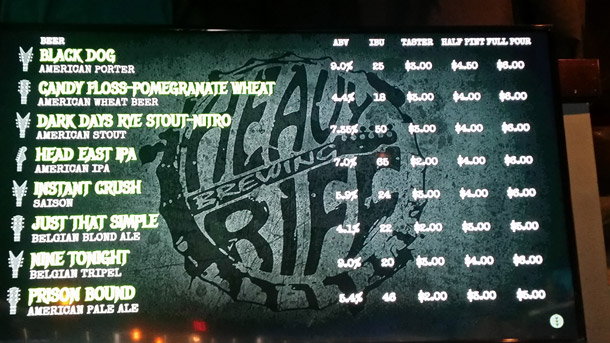 Heavy Riff can only display half of its draft menu at a time, but yesterday there were 15 beers on tap. There was one IPA (cloudy and New England style, in fact), a hop-forward pale ale (also East Coast style) and a session wheat beer flush with New World hops. The other 12 (80 percent of the choices) included its flagship American brown, with with roasted oats and lactose, a porter, a stout, Belgian-inspired beers, an Irish Red, a British pale, and more. Kind of a United Nations of beer.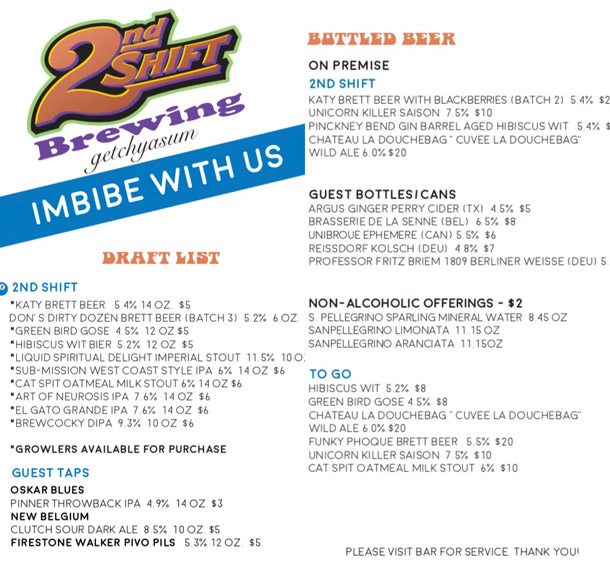 2nd Shift posts an updated beer menu everyday but Monday (when the brewery is closed). Here is Sunday's list, and yes, four of the ten 2nd Shift beers on tap are IPAs.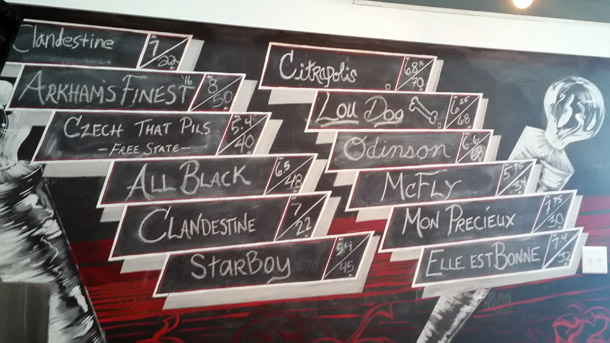 Modern is open only on the weekends. This is what will pouring when they open Friday, including two IPAs (Citropolis and Odinson).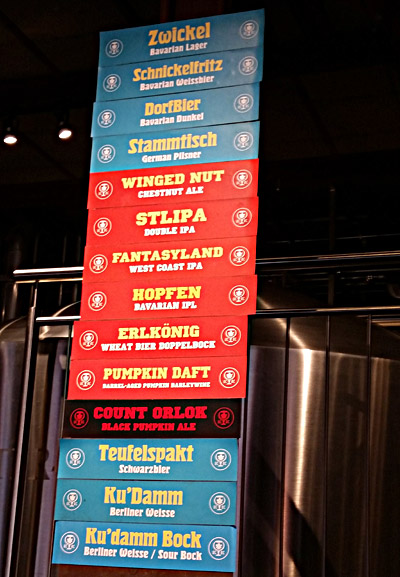 Not everything Urban Chestnut is pouring fits in one place. Of the 21 beers listed two are IPAs. Only two are pilsners, but that should change soon. The beers are members of two families, Revolution (red) and Reverence (blue).
Final tally: 86 taps, 12 IPAs (14%).