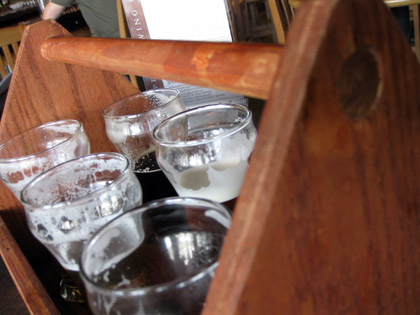 Do you think you know where in the beer world this photo was taken? If you've been there and see a bartender pour beers for this sample tray and deliver it to a table you should remember.
In case you aren't familiar with this almost weekly feature, here's the background. It's not a contest to see who can answer first, but intended to show you a few photos from our journey and to inspire some comments.
The weekly hint: This picture isn't particularly new, so don't be thinking it was taken in Italy. On the other hand, it wasn't shot in the United States.