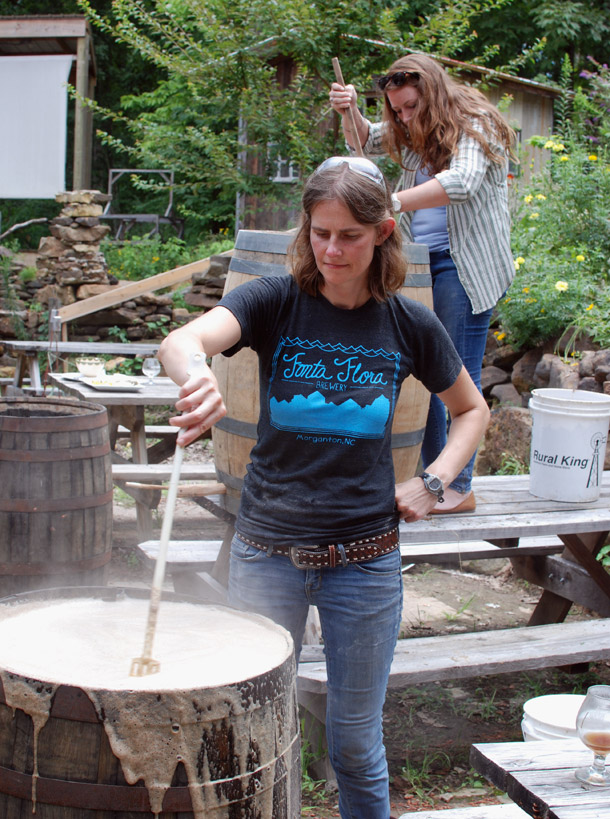 Jester King Brewery promoted Averie Swanson to head brewer this week. She replaces Garrett Crowell, who is leaving Jester King with plans to start his own Texas brewery.
That's Swanson in the background of this photo, with Marika Josephson of Scratch Brewing in the foreground. Swanson joined Jester King co-founder Jeffrey Stuffings and Crowell at Scratch last August, where six brewers assembled collaborated to make a beer that was mashed in wood, boiled in wood, and fermented in wood. Josephson is doing her best to keep wort from boiling over, while Swason stirs the mash for the next batch.
"I've never had this much fun," Swanson said at the time.
Craft Beer Austin has an interview with her.