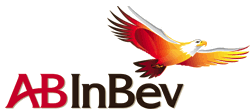 How fast are things changing at Anheuser-Busch now that InBev is in charge?
Bob Lachky, chief creative officer, will retire from the company at the end of this month. Six weeks ago Tony Ponturo quit his job as A-B's top sports marketing guru. Notice a trend?
Not yet? Try this, although from a business standpoint it's not as big a deal. While in Germany I heard that Dr. Val Peacock, who knows about as much about hops as anybody in the world, was taking early retirement from A-B.
We all love to complain about the lack of hop character in most A-B beers, but the fact is the company has long been a stickler for hop quality. Way beyond what you can taste in the beer. This has helped subsidize the production of low alpha (high flavor and aroma) hops in areas such as Germany's Halltertau region. If A-B isn't paying top dollar for these — and InBev has specialized in avoiding paying top dollar for anything — what will hop growers do? Go out of business or turn to high alpha hops such as Magnum (a great hop, but entirely different than Hallertau Tradition or Mittlefrüh).
Back to the bigger story, which is Lachky. As well as getting credit for the "Whassup?," "I love you, man" and Budweiser frogs campaigns more recently he was the guy behind "Here's to Beer." Talking to him well into one evening a while back — he had a Budweiser in hand — it was dang obvious how important he thinks the last one is.
Is there a common thread that ties together Val Peacock, hops, "Here's to Beer," and Bob Lachky? I'd say culture.
Agreed that when ownership changes at any company lots of people retire. Cultures change, sometimes combining the best of the old and the new.
Is that what is going to happen in St. Louis?
(Thanks to Maureen Ogle for spotting this story.)