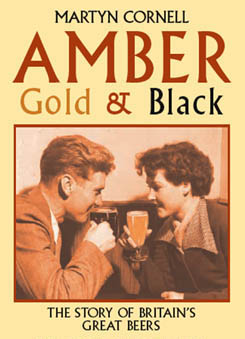 Perhaps I'm picking a nit, but there's a difference between being too serious about beer (as Stephen Beaumont points out here, and I must confess happens in these parts) and taking beer seriously.
Martyn Cornell illustrates that today when he answers the question, "So what IS the difference between barley wine and old ale?"
This is simply a brilliant bit of research, a classic illustration of looking beyond the obvious, and a superb piece of writing.
The bottom line: He tells us something new.
I realized as I started typing that I don't think I've told you that Cornell's Amber, Black & Gold — which I called the beer book of the year in 2008 (a more complete review) when it was available only in electronic form — is available Amazon's U.S. site.
Now I have.