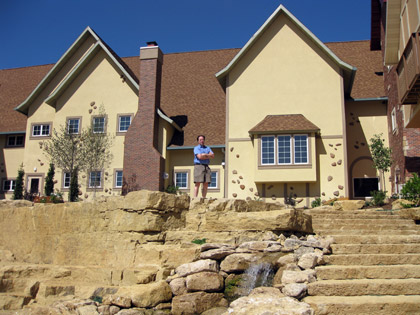 This week's "Where in the beer world?" includes a person . . . for those of you with facial recognition software.
A hint? We bought "scratch and dent" cheese at a store in a nearby town. These are cheeses presumably from small-batch cheesemakers of the region that didn't end up quite right in the package, and thus cost a little less. This is one of America's great cheese regions, but the S&D swiss did not do well in a family tasting. It seemed a like a good idea at the time, but later I thought, "Would I buy scratch and dent beer?"
I know I promised we'd be talking about prizes for sharp-eyed contributors (readers are four-for-four), so here's the first: a $50 gift certificate at BeerBooks.com. Lots of great books there to choose from, but Carl Miller also has other cool stuff. Including a bunch of new photos.
Comments are open.