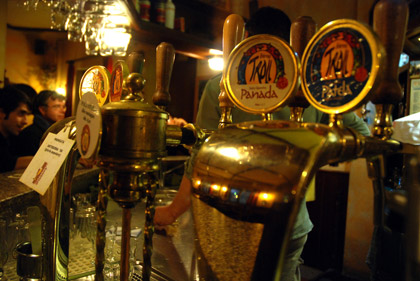 The May/June issue of DRAFT magazine has hit newsstands, though none I've seen. So now you can read the rest of the story from when I reported on beer in Italy back in October and December. Since I haven't seen the print edition I don't know what photos appeared with my words.
Perhaps the one at the top, taken at the bar at Birrificio Troll in Vernante.
You can read the story online, but DRAFT would rather you grab a copy from a newsstand or subscribe. Seems fair to me.