04.22.19, BEER LINKS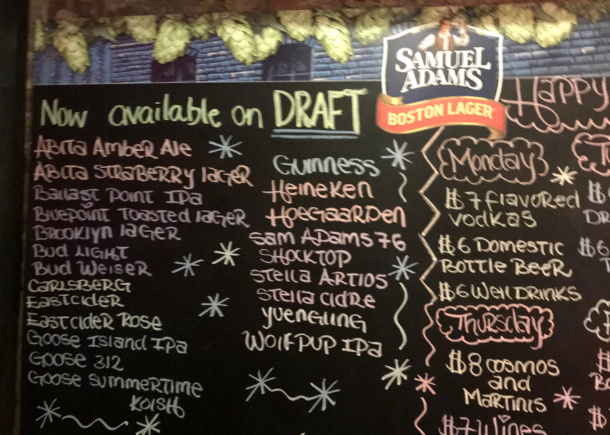 – "Regional variety is exciting," and . . .
Will Hawkes worries about craft beer "making everything the same, everywhere." Saturday, Boak and Bailey commented regional beers aren't generally that hard to find and, "The international craft beer approach might seem to dominate the conversation, but it's a parallel dimension, clearly signposted, and easily avoided."
Having spent much of last week in the boroughs of New York City, I poked my head into plenty of places with more than a dozen beers on tap and none of them from the state of New York. Fortunately, I entered with no thought of actually ordering beer and already knew the next brewery taproom where I would drink one, but that parallel dimension is a scary place.
– As promised, Joe Stange provides insights about Stone Brewing and Berlin from where is happened.
-A shot over the bow of the Brewers Association, a dissenting view, and a follow up.
– As adorable as they are, will smaller cans catch on in a way nip-size bottles did not?
– What might pub chain's ban on cell phones mean for Untappd and other similar apps?
– "Day in the life of a brewer" stories were once standard fare when print publications rule the brewing earth.
– South Africans experiment with social justice-oriented grower cooperative.
– Meanwhile, "Why is the wine industry ignoring black Americans' $1.2 trillion buying power?"
FROM TWITTER
Thread.
Anyone know how old this is? pic.twitter.com/0iT06sOSZA

— Ed Wray (@TheBeerFather) April 20, 2019
MORE LINKS
ReadBeer, every day.
Alan McLeod, most Thursdays.
Good Beer Hunting's Read Look Drink, most Fridays.
Boak & Bailey, most Saturdays.