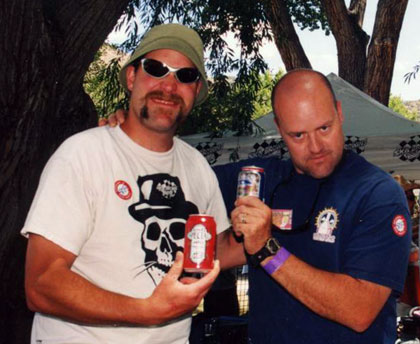 Think you know where in the beer world this photo was taken?
Yes, it would be nice to identify these two dudes (some people will find that incredibly easy), add a date, and suggest why I decided to post the photo.
As always, please leave your answer as a comment.