I stand corrected. You can buy a liter of all-grain, full-flavored beer for less than you'd pay for a liter of gas.
Here's proof, a photo taken at a small grocery store in Wertheim, Germany (at the junction of the Main and Tauber rivers, and with terrific castle ruins).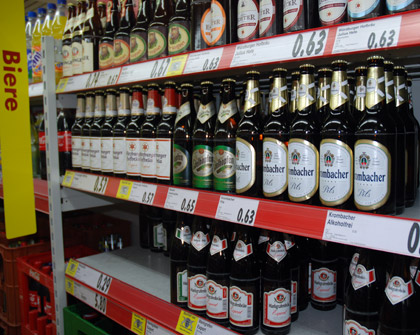 Beer is .66 euro (or less) for .5L. That's 1.32 euro if you bought two (in other words a liter). The cheapest we've seen gas for is 1.39 for a liter of diesel (the cheapest gas in Germany, as opposed to the silly flip-flop in the U.S. where diesel costs more).