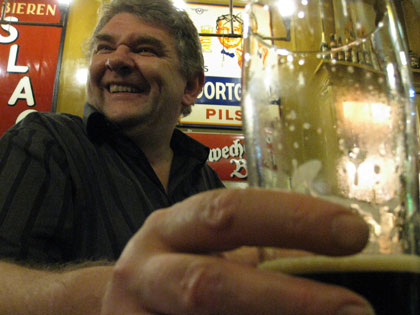 That's Ron Pattinson, above, having a beer at In de Wildeman in Amsterdam, where he lives but hardly seems to have time to drink these days. He's returning to North America for another whirlwind tour, beginning Sunday in Toronto.
I'm not sure he appreciates what he is in for once the National Homebrewers Conference begins in Grand Rapids. First official event will be at 7 p.m. Wednesday at Perrin Brewing Company. But the real fun is likely to come at Club Night and the Beer City Social Club late each night.
I already know about one homebrewed Grodziskie we should get a chance to taste Wednesday at Perrin.