Joe Stange wrote about Baltic Porter and Poland last week at DRAFT. Which is a good enough excuse to show you a few photos from the Zywiec Brewery in Zywiec and Bracki Browar Zamkowy in nearby Cieszyn, which is owned by the Zywiec group (and therefore Heineken, which owns Zywiec — got it?).
Near the end of a tour at Zywiec visitors may sample Zywiec Porter and see how malt used in the beer is roasted. Zywiec actually buys most of its roasted barley because the old way is not particularly effecient. And its porter is made in the much smaller Cieszyn brewery because production is modest — about 30,000 hectoliters (25,500 barrels) a year.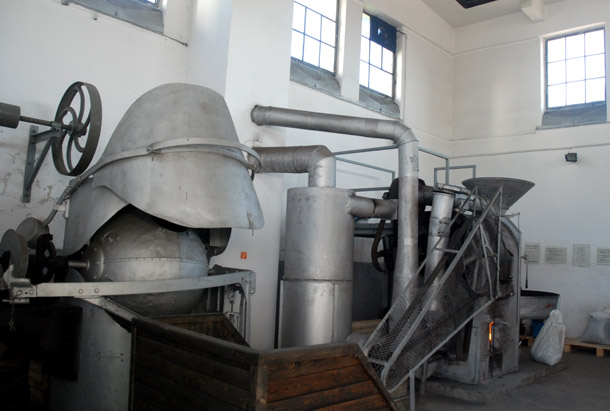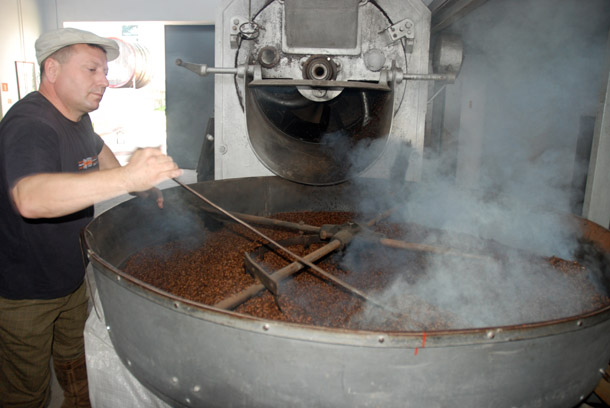 As the Roman numerals indicate the cellars in Cieszyn were built in 1857. Three years ago I wrote an article for DRAFT about the fifth ingredient in beer: time. How Zywiec Porter is made in Cieszyn was at the center of it.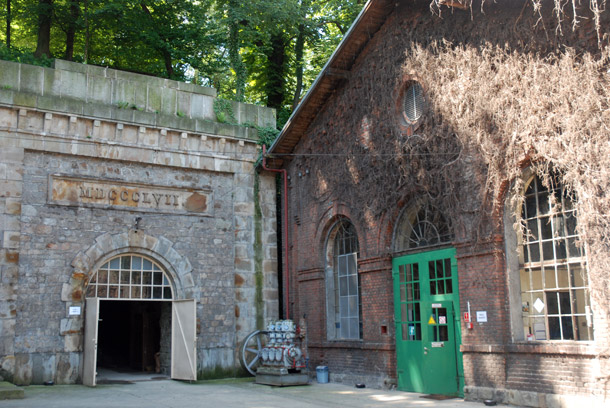 (Time) is on display in the Polish border town of Cieszyn, where the lagering cellars at Bracki Browar Zamkowy date to 1857. From the air, Cieszyn and the Czech town of Ceský Tešin look like a single one, but the river that runs between them is a border. Today, children skip over a bridge across that river, but that wasn't always the case. Turn the dial on the car radio and the language changes from Polish to Czech and back to Polish.

These Old World towns and the beers made at the Cieszyn brewery feel pleasantly unstuck in time. Dominik Szczodry manages production of two beers, the pale Brackie and the strong (9.6% ABV) Zywiec Porter. They are both lagers, meaning brewers condition them at near-freezing temperatures, improving the beers for several technical reasons.

Brackie lagers for 30 days—not as long as Budweiser Budvar across the border in the Czech Republic, longer than the well-known Pilsner Urquell, and considerably longer than some pilsners in Berlin these days that are out the door only eight days after brewing commences.

Zywiec Porter, rich and roasty but seamless, lagers 90 days on average, although individual tanks have aged up to 200 days. Everything about the Baltic Porter requires more time. A single batch of wort takes 13 hours to produce, compared to 8 for Brackie. Primary fermentation lasts 12 to 13 days, rather than 7 or 8. And then it goes into the lagering tanks, eliminating hard edges that are evident in samples from tanks that hold beers less than 60 days old.

"You must wait," Szczodry says.
The Cieszyn brewery still uses a grant (I'm a sucker for grants) and open fermentation tanks. Also unstuck in time.