If I live to be 200 I'm pretty sure I'll still be thinking bad ideas I've never suggested before.
For example, the one that I would ask brewers at the Great American Beer Festival this question: "Do you brew beers that are as good at or better than the Europeans have for generations?" (If you've forgotten, here's the background.)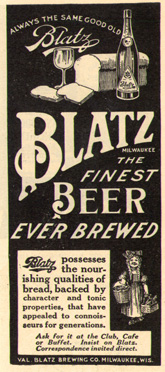 It came with a guarantee the answers would be boring. Like anybody was going to say, "Sure, I make six beers better than anything from Cantillon" or "The guys from Schneider were begging us not to ship beer to Germany." I went to sleep last Thursday (GABF Day One) painfully aware of what a dufus I am.
Two conversations Friday reminded me I really need to pay more attention to this blog's mission statement.
The second was between a festival attendee and Southampton Publick House brewmaster Phil Markowski, who was signing copies of his Farmhouse Ales at the time. The man asked something about if Americans brewers now "broke more rules" than Belgian brewers.
"Go to any booth and you'll see rules broken," Markowski said. "If somebody can do it and it tastes good then that's fine."
The first came earlier in the day when I asked Anders Kissmeyer, former brewmaster at the Nørrebro Brewery in Denmark and now technical editor of the Scandinavian Brewers' Review, the "better" question.
"The question about which is better is ridiculous," he said. "As long as people are working at making better beer, that's what matters." Because, most time at least, the result is improved beer.
Kissmeyer isn't shy about praising the spirit of experimentation in United States. "The Americans are not only giving the English and the Germans and the Czechs a kick in the ass, but also the Belgians," he said.
So Kissmeyer set me straight and then provided context. Markowski offered more context and Garrett Oliver, signing The Brewmaster's Bible at an adjoining table still more when he leaned over and said, "The Europeans don't understand that we have an idea of what's going on everywhere."
Kissmeyer does because he ventures to the United States somewhat regularly. Oliver does because he goes everywhere. They are better qualified than most to talk about "better" and they know better than to waste the time.
Thanks, Anders. We'll see if I can stick the the mission statement written nearly six years ago.