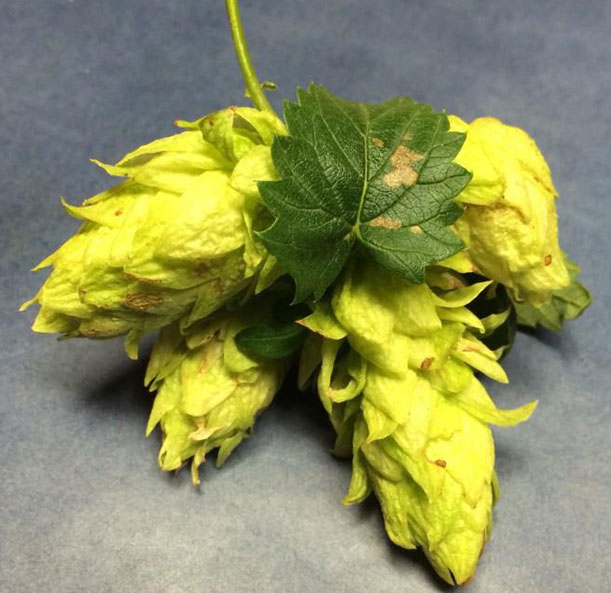 CLS Farms in the Yakima Valley posted this picture of Medusa hop cones fresh off the bine earlier this week.
This is the variety featured in Smithsonian magazine in July, and the one that will be the only hop in Sierra Nevada's Harvest Wild Hop IPA later this year. I'll be talking about native American hops, and how they may differ from hops simply found growing in the wild, among other things next Thursday evening at the Keg Ran Out Club's World Brewers Forum at the Denver Marriott City Center.
This event raises money for the Children's Hospital of Denver is always fun. Eric Nichols of Beryl's Beer Co. and Shawn O'Sullivan of 21st Amendment are up first. Shawn promises to tell war stories. I'll stick to hops, probably rambling on about recent research related to dry hopping and about why the Cascade grown here doesn't taste like the Cascade grown there.
A tip for those heading the Great American Beer Festival before the World Brewers Forum: swing by Crazy Mountain Brewing (K20) for their Neomexicanus Native Pale and at Abbey Brewing (I4) ask for the reserve versions of Monk's Dubbel and Tripel ales. Those Monks' beers are brewed with neomexicanus varieties grown on the Monastery of Christ in the Desert property near Abiquiu, New Mexico.