This was one of the best brewpub signs ever, but when Rio Bravo Brewing in Albuquerque closed1 in 1997 apparently nobody saved the neon.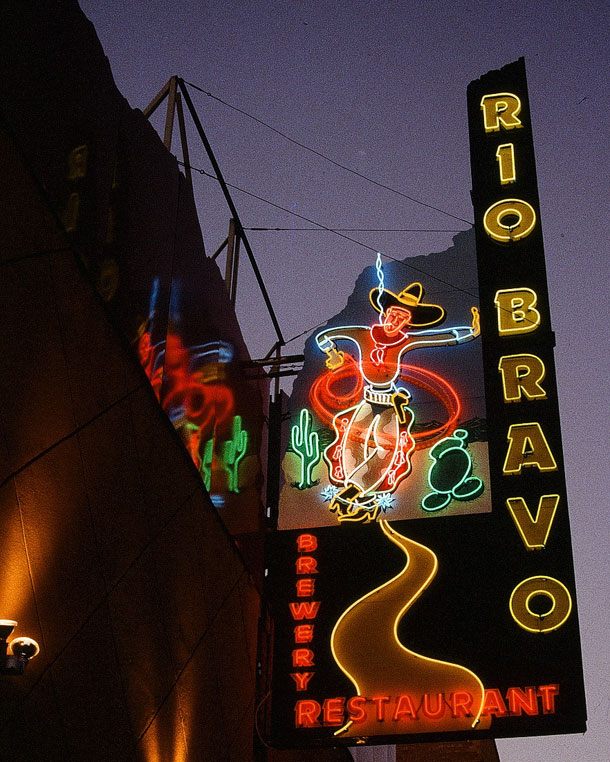 Now a new Rio Bravo Brewing is ready to open, although not in the original spot (appropriately, considering the neon, on old Route 66). And not with the same sign.
*****
1 Alvarado didn't last a year.