MONDAY BEER & WINE LINKS, 12.04.17
– "I guess we have to talk about Dilly Dilly." No, actually, we do not. To his credit, Jeff Alworth, points out that we live in little silos. Dilly Dilly has not made its way into mine. This does not bother me.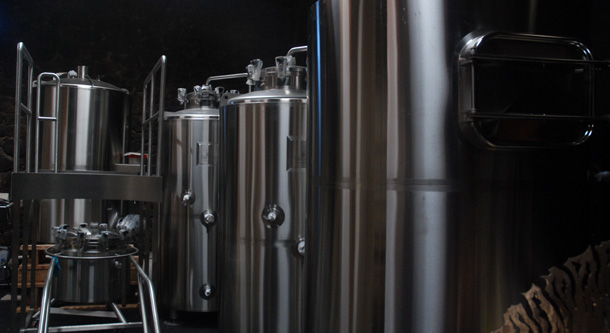 – I am, however, perfectly delighted to talk about construction of a brewery at Mount Angel Abbey in Oregon. Jeff Alworth, again that guy, has plenty of history and new details. One point of order. The brewery tanks (pictured above) haven't just started arriving. They've been sitting a short walk down the hall from where Father Martin brews for almost three years; monastic patience on display.
– New Orleans and Dixie beer. A complicated relationship.
– An interesting question that looks back to the 1500s and brewing on ships. "Which makes me wonder if there were ale brewers on board before a certain point, preparing fresh ale for consumption by the crew within days – like might be found on farms and estates or in contemporary brew houses."
– Silly suggestion of the week.
– And here's one more reason to complain about NEIPAs.
GLASSWARE
– Down with the champagne flute.
– All hail the champagne flute.
WINE
– Wine, not beer, but lessons about blogging in the drinks space are relevant. "5. Write like everyone is reading you, but know that relatively few will."