Rick Lyke pointed out earlier this week that Amazon is already taking orders for 1,001 Beers You Must Taste Before You Die — a book he, I and many others contributed to — although it won't be available until March.
Turns out there are 1,000 beers to try before then. Ben McFarland's World's Best Beers: 1000 Unmissable Brews from Portland to Prague goes on sale this week in the UK, although it's not clear when the book will be available in the United States.
If you care about what beers might be listed — SPOILER ALERT! — you can sneak a peak by looking inside the book, going to the index and clicking through to the list of featured beers. In fact, I did, read the whole thing. Was happy to find beers like Kout na Šumave 12° Svetlý Ležák (Czech Republic) and Zoigl from the community brewhouse in Neuhaus (in Germany, pictured here).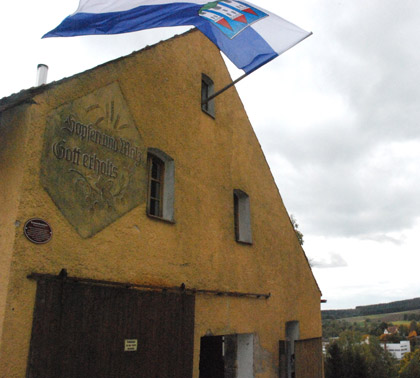 Quite honestly, I don't much care what is and isn't "unmissable." I'll order the book (£16.25 from UK Amazon, so I'll wait for US shipping) because McFarland is an entertaining writer.
Perhaps you are thinking what's with all these books, recently Beer: Eyewitness Companions and The Beer Book listing (together) thousands of beers, out of the UK? Don't US publishers know we live in the country that's supposed to be at the heart of this world wide beer revolution?
One is. Andy Crouch just completed the manuscript for Great American Craft Beer on Friday. Not clear when that might be published, but I'm more curious how many beers are included. An update from Andy: the bock includes about 400 individual reviews at the moment, a number that may go up though he hopes not.