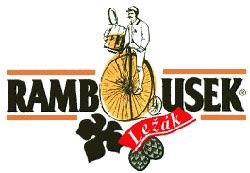 We already know this, but brewing innovation doesn't stop at the U.S. borders. It isn't limited to Belgium, or even to such new-ish hotbeds as Denmark and Italy.
Evan Rail of the Prague Daily Monitor writes that 10 new Czech microbreweries are due to open this year. He describes some beers I think we want to try:
Partly inspired by the nascent homebrewing movement, many of these smaller makers have introduced highly innovative half-liters: Rambousek's outstanding chestnut-honey lager, Primátor's excellent English Pale Ale and Zamberk's to-die-for Imperial Stout.
Bigger breweries, Budvar and Pilsner Urquell, are also experimenting with new beers. Rail doesn't have much nice to say about Budvar's effort, but Pilsner Urquell seems to be showing an unusual willingness to think small although its plant for producing Pilsner Urquell itself expanded.
As if to counterbalance, Pilsner Urquell's two new beers imitate the limited production, historic origins and unusual styles of a great Czech micro. Called Master, the new line claims inspiration from a sixteenth-century text on brewing by the court physician to Holy Roman Emperor Rudolph II. (It's worth noting that the new brews are only said to be "inspired" by the past: both are modern, bottom-fermenting lagers, produced in Pilsner Urquell's state-of-the-art brewery in Plzen.)
For now the beers are available only on draft and only at home. Bottles will come next but not distribution aboard.