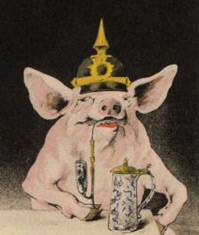 Joe Stange tackles the how many are too many breweries question in the latest issue of DRAFT magazine (July-August).
Yes, the topic has been talked to death (the Time and Denver Post – 'Why can't there be a brewery on every corner?' – summaries will get you caught up if you've been in the south of France drinking wine the last few years). But Joe gives us more to think about.
. . . and variety—not quality—might be the real secret to craft beer's recent success.
If that's true does it mean the real question(s) might be is there such a such as too much variety? and if so, how much is too much?
My guess is "yes" and "we don't know yet."