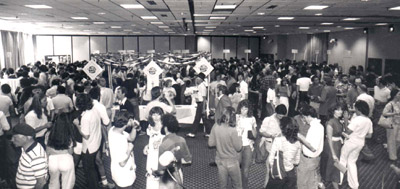 The Brewers Association provided the picture above from the Hilton Harvest House in Boulder, Colo., where 20 breweries offered about 35 beers at the first Great American Beer Festival in 1982.
The photo below is opening night line at the at the Colorado Convention Center (half an hour before the doors opened), where 383 breweries offered festival goers a choice of 1,668 beers Thursday through Saturday.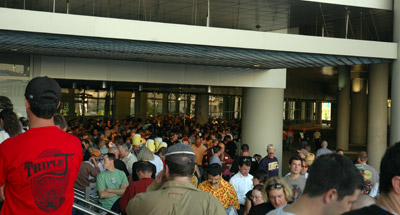 The festival sold out the Friday evening session (two hours before the doors were to open), the Saturday afternoon session and the Saturday evening session. Although some breweries started rationing beer on Thursday they still ran out of many choices before the Saturday afternoon session ended.