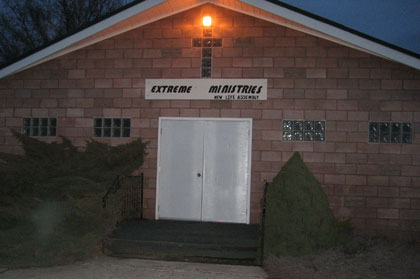 Extreme beer. Extreme cheese. What next?
In fact, I've been looking for extreme olive oil but that's another story.
This picture tells its own story.
Thanks to Merchant du Vin marketing manager Craig Hartinger for sending it along. He saw the church in the smallish town of Kittitas (population 1,000) east of Ellensburg, Wash. He pulled over, backed up and dug out his camera.
Buy that man a Rochefort 10.