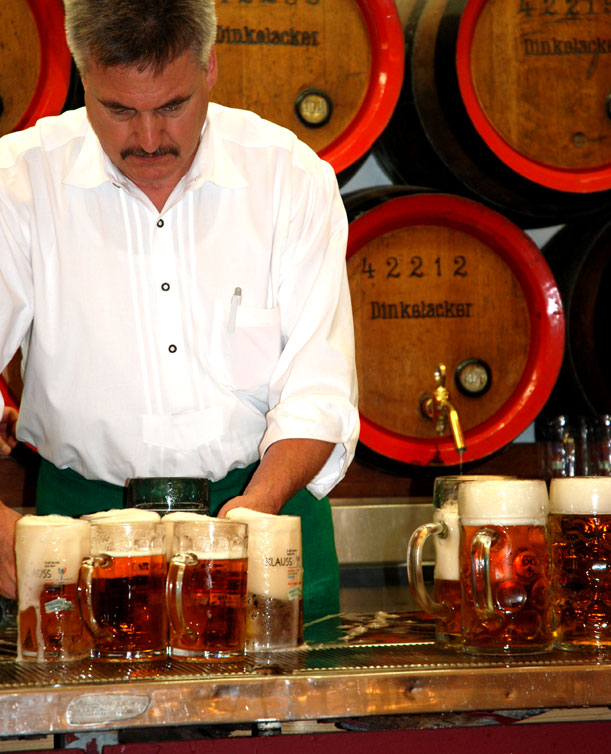 Oktoberfest begins in Munich on Saturday, as well as in Cincinnati, Denver, Mount Angel, Brooklyn, St. Louis and various other locations. They keep coming throughout the next month.
The photo at the top was taken in Stuttgart six years ago at Cannstatter Volkfest (imagine the Wisconsin State Fair without the agricultural displays but a lot more beer). I've written about it before.
The fests in Munich and Stuttgart last as long as a state fair, while those in the United States generally are a weekend affair. Bucket list versus everyday pleasure, I guess. In any event, much preferred to St. Patrick's Day.