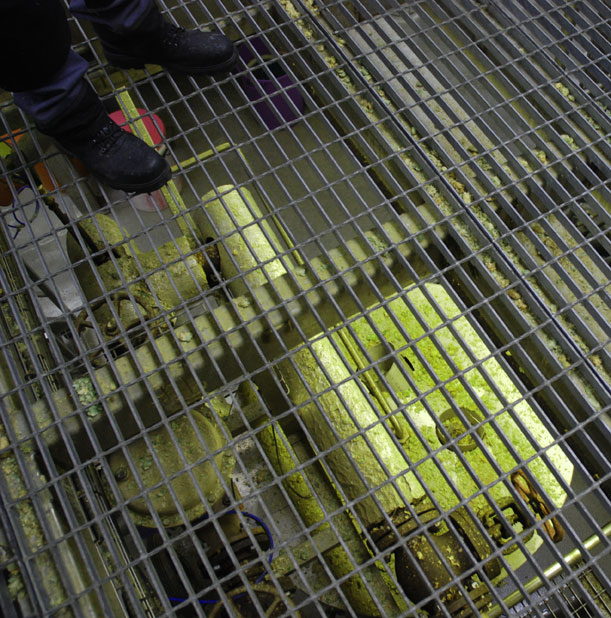 Timothy Taylor's Boltmaker has won Champion Beer of Britain. Boak & Bailey offer some thoughts.
Oakham Ales Citra captured the silver. The picture at the top was taken at Oakham's brewery in Peterborough last year and I wrote about the hop dust then. I don't have anything to add, nor would I even try to match Ben McFarland's ode to Citra.
Here's how McFarland described the beer last October:
In a derelict warehouse somewhere in Peterborough sits the Citra hop, its arms strapped behind its back, its feet shackled to a chair built from pale malt and wheat. Surrounding it, their eyes a maniacal mix of menace and madness, are Oakham's brewers going to work with hacksaws and hammers in each hand, the Citra squealing gooseberry, greengage and grapefruit. A superb single-hop beer.
Makes figure Boltmaker must be pretty good.