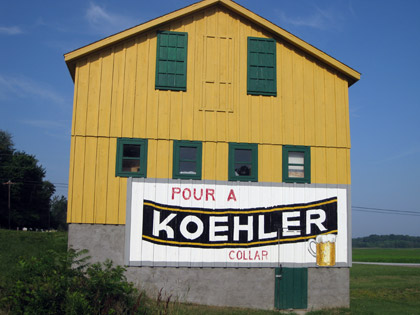 Could this be the stumper?
This photo was snapped during our current adventure. That narrows it down to 24 states, eight provinces and one territory. I'll rule out Alaska and the Yukon for you.
Anway, this isn't really a hit-the-buzzer-first-Jeopardy-type contest (Daria would kick your butt), so feel free to comment even if you don't know where this barn resides.
Heck, I bet we'd all like to know if you can tell us what Koehler beer used to taste like.
(Here's how this feature started, in case you forgot.)