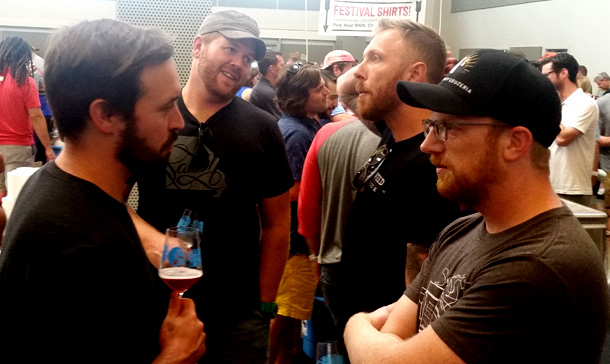 On the Wicked Weed Brewing Purchase.
[Via Jester King Brewery]
What it's like to work for a brewery that "sold out"
[Via DRAFT]
Watch the Hands, Not the Cards — The Magic of Megabrew.
[Via Good Beer Hunting]
If you somehow missed the news last week that AB InBev acquired Wicked Weed Brewing take a moment to google a few of those words. It happened. The reaction was swift, much of it like when AB InBev bought 10 Barrel Brewing, like when AB InBev bought Elysian Brewing, like . . . you know the drill. It's happened enough that several bars were quicker to announce they'd no longer be serving Wicked Weed beer. At the same time, drinkers across the country asked if it was OK to be excited to think about Wicked Weed's highly rated beers showing up in their hometowns — just as 10 Barrel and Elysian already have. In addition, DRAFT magazine and Good Beer Hunting posted insider written stories that told us something new. They both come from a point of view.