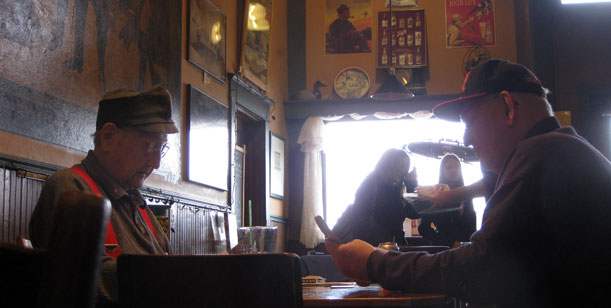 In alphabetical order.
The C word would be craft.
The L word would be local.
The Q word would be quality.
Can the three co-exist? Certainly. Must they? This is the part where my head starts to hurt.
Exhibit A: "Will a bunch of terrible craft beer ruin the booming craft beer industry?" It would have been a little easier to follow if the writer had made a clearer distinction between quality and quality control, but hang in there.
Exhibit B: "The future of the craft beer industry and its ability to provide quality and variety could hinge on this." In which guest columnist Greg Engert writes, "New influences are afoot, and perhaps none is more pervasive or more limiting than the drink-local movement." (My emphasis.)
Engert adds this:
Now, the desire to drink local brews has reached a fever pitch, often blinding publicans and craft beer drinkers alike from what should ultimately guide our choices: Is the beer of the highest quality? Is it bereft of off-flavors? Is it delicious? In short, is it superlative and memorable?
Wait, so now quality isn't enough? It must be of the highest quality? And aren't there times when a beer that does not demand to be memorable, and duly entered in Untappd, better aids and abets memorable conversations or experiences?
I appreciate the importance of quality (and quality control). In the All About Beer's "People Issue" on newsstands right now my contributions are profiles of Gary Spedding (Brewing and Distilling Analytic Services) and Alastair Pringle (who consults with food companies and breweries on all things quality). Conversations with those guys are a reminder you need to know what you are doing, but Q and QC are perfectly doable.
Which brings me to the part I really care about. Local beer makes life better. It made our 14-month road trip in 2008 and 2009 better, when it was local and we weren't. Roger Baylor argues the matter more eloquently than I do, so I suggest reading, "The PC: Anti-local craft beer unconsciousness, revisited." He makes it clear "buying local is important both in non-beer terms, and in the specific way it impacts the craft beer ethos."
I was going to quote him further … but you really need to read the whole thing. (I'd call it a "must read" but I don't want any more shit from @thebeernut.)