A quick exchange of comments here Monday provoked this thought from Boak & Bailey about what happens to even the most dominant of breweries over time:
Our suspicion is that, of the current wave of new brewers (1970s to now) some will inevitably become the new Whitbreads and Watneys.

We don't see, say, Sierra Nevada going into the Lite Lager business any time soon, but we can imagine, in thirty years time, a business which seems complacent and arrogant, and of which people will say: "They're so dominant that no-one else can get into the market, and all they produce is that bland, dumbed-down, sub-6% pale ale crap …"

If that does happen, there will be plenty of brewers waiting to challenge them, and the cycle will continue.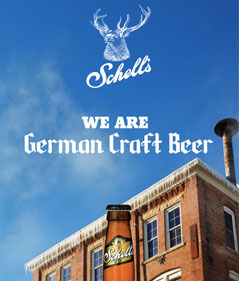 Of course change is inevitable, but is complacency? The number of "breweries in planning" illustrates there are already plenty of pesky competitors nipping at the heals of the largest of the small breweries (otherwise known as "big craft" or just "craft"), and projects like Sierra Nevada's "Beer Camp Across America" sure indicate somebody's not punching out at 4:59.
No arguing that the crazy growth of beers with IPA somewhere in their name suggest that a few brewers might do a little more thinking on their own, but together IPAs, PAs and "seasonals" still don't account for half of sales. That's a lot more diversity than the days when the choices were pale lager and light pale lager.
Twenty years ago, when Sierra Nevada sold about one-fifth of what it does now, it seemed like almost every new brewer talked in glowing terms about how great Sierra Nevada Pale Ale tastes, then added "but I want to make something different." Think about when Stone Brewing opened in 1996. "When I brewed at Pyramid (in Washington) we made a Cascade pale ale, and I was a little sensitive about doing what we'd done at Pyramid," co-founder Steve Wager explained. He and Greg Koch decided not to use Cascade hops (also a signature for Sierra Nevada Pale Ale) in any of their beers, and made a big deal out of it. "We had some fun," he said.
Five days ago, August Schell Brewing Company, established in 1860 and the second oldest brewery in the country, won two medals at the World Beer Cup. It earned gold for Schell's Firebrick, a Vienna-style lager. File that under traditional. It took a bronze for Schell's Framboise du Nord, made by adding a boatload of raspberries to Star of the North, a Berliner Weisse, and refermenting that for an additional four months. This all happens in Schell's original 1936 cypress wood lagering tanks.
Some tradition in there, for sure, but also something else. Definitely, 154 years in, not complacency.