More about tradition . . .
The headline is a quote from W. Somerset Maugham and the following paragraph from winemaker Annette Hoff:
. . . a philosophical struggle I have been dealing with the last few years, and that is the idea that can a wine be made traditionally in modern times? How could it truly be "traditional" when made with modern equipment, commercial yeast, in stainless steel or plastic bins, with modern manipulation, technological know-how, bottling lines, etc. etc.? A "traditional" wine, in my mind at least, would seem to have been made by folks who are more in touch with nature, the soil and the seasons, than most folks are today. But, in spite of all of this, I truly believe I'm making a traditional product, but my problem was that I haven't had a whole lot of evidence to back this idea up, even to myself.
Just substitute the word beer for wine and give it a little thought.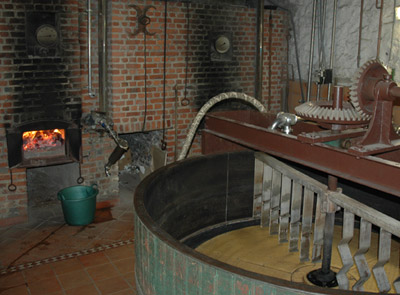 Worth considering whether you are arguing about lambic or considering an American (Imperial-Double-India) pale ale with more hop flavor than any other beer in history.