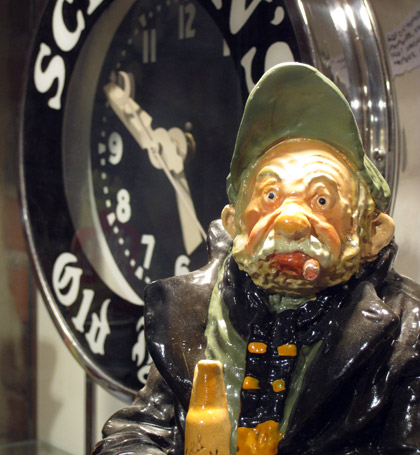 Do you know where in the beer world this photo was taken?
If you think you do please leave your answer as a comment. Don't have a clue? Come up with a great caption and leave that as a comment.
A hint? I shot the picture during our current trip. It reminds me of what happens when you are at 35,000 miles and counting. Sometimes photos don't get filed. This was one of them.
Hint No. 2: It is not a self portrait.
The answer (added February 28): The photo was taken at the National Brewery Museum in Potosi, Wis., that opened last summer. Worth your time.