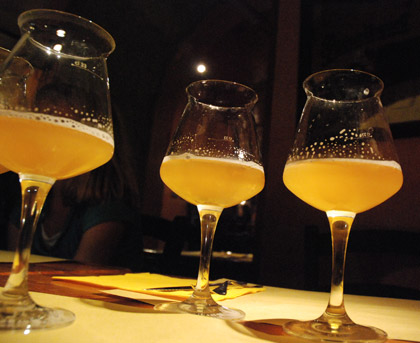 Do you think you know where in the beer world this photo was taken? Then leave a comment.
Other comments are welcome as well.
I don't expect you to know where this table was, but there's a good reason you should be able to name the country.
Or at least I thought so until I saw an interesting photo on another blog (to be revealed with the answer). That probably doesn't qualify as a hint, so . . . a lucky search of the New York Times archives will get you on track.